Masked Bannerfish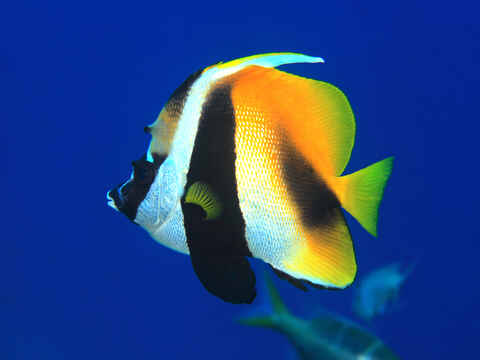 Masked bannerfish (Aquapix / shutterstock.com)
The masked bannerfish (Heniochus monoceros) has a flattened, black-and-white banded body. Its caudal, dorsal, and anal fins are yellow, and its head is marked by a black bar with white blotches or lines. The masked bannerfish reaches a maximum length of about 23 centimeters (9.1 inches) and feeds on bottom-dwelling invertebrates, preferably annelid worms.
Inhabits the Indo-Pacific Ocean.
This supplemental online resource accompanies the book
Scuba Diving Hand Signals
by Lars Behnke, available on
Amazon
.