Butterfish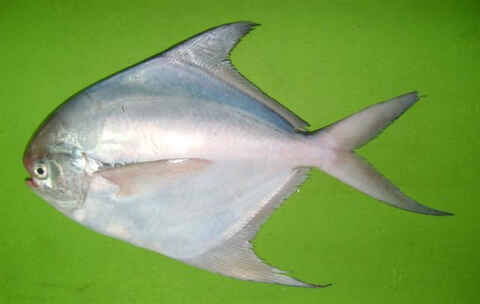 Pampus argenteus (Hamid Badar Osmany / CC BY)
The butterfish (Stromateidae) is characterized by a very deep, compressed body and a short snout that is about equal to the eye diameter. Adults do not have pelvic fins. The name "butterfish" is ambiguous, as some unrelated species carry the name too, such as Odax pullus (a weed whiting species) and Psenopsis anomala (Japanese butterfish).
This supplemental online resource accompanies the book
Scuba Diving Hand Signals
by Lars Behnke, available on
Amazon
.