Reef Shark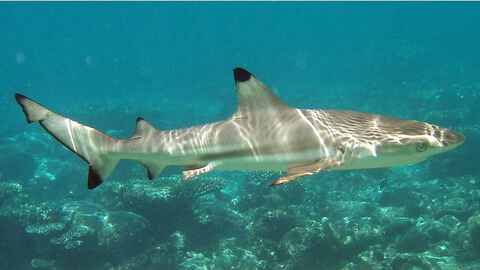 Blacktip reef shark (public domain)
Several species of reef-associated sharks are known as reef sharks: the blacktip reef shark, the Caribbean reef shark, the grey reef shark, and the whitetip reef shark. Typically, reef sharks are easily frightened away by swimmers and scuba divers, but some unprovoked attacks on humans have been reported. In particular, grey reef sharks (9 unprovoked attacks) and blacktip reef sharks (14 unprovoked attacks) should be regarded as potentially dangerous.
Inhabits the Indo-Pacific Ocean.
This supplemental online resource accompanies the book
Scuba Diving Hand Signals
by Lars Behnke, available on
Amazon
.